Unspecified Cognitive Disorder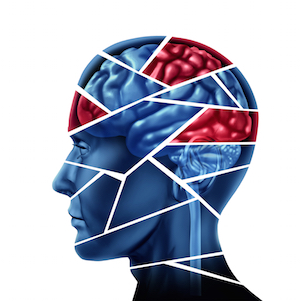 While the causes of unspecified cognitive disorder are not known, the symptoms usually include memory difficulties, as well as various emotional and psychological problems. Because there are some unknowns, there are serious risks associated with a cognitive disorder that is unspecified. Here at GoMentor.com, we understand the risks, which is why have partnered up with professional therapists to help with the symptoms, even if the exact cause of the cognitive problems is not known.
Symptoms of Unspecified Cognitive Disorder
As with other cognitive disorders, the symptoms of this disorder center around problems with memory. In addition to possible amnesia, other symptoms like poor judgment, cloudy reasoning, depression or other emotional problems may appear. If they do, it is important to get a proper diagnosis so that treatment can be given. If left untreated, unspecified cognitive disorder can lead to serious physical as well as psychological problems. Major depression is just one possible consequence.
Memory problems
Emotional problems
Poor judgment
Cloudy reasoning
Depression
Irritability
Risks Associated with Unspecified Cognitive Disorder
Because the exact cause of the cognitive thinking and memory problems is not known, there are many surprises that may appear during the course of dealing with unspecified cognitive disorder. Besides the unknown nature of this disorder, there are the symptoms themselves, which could get worse if left untreated. For example, cloudy reasoning could lead to any number of dangerous situations that end in harm. Due to the dangers that come with unspecified cognitive disorder, getting treatment should be a top priority.
Treatment for Unspecified Cognitive Disorder
The unspecified nature of this cognitive disorder can make it even more difficult to deal with for some people. This, we understand here at GoMentor.com which is why we have developed online therapy that combines therapists who specialize in cognitive disorders with counselling on the Internet. This powerful combination of psychotherapy and technology make the symptoms of unspecified cognitive disorder a little easier to deal with. Cognitive-behaviour therapy is another important part of the overall treatment of unspecified cognitive disorder. No matter how severe the symptoms are, there is a good chance that online therapy with GoMentor 24/7 will be able to help you.