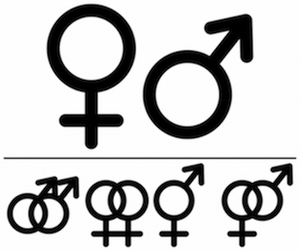 When a person enjoys humiliating another person during sexual activity, inflicting physical or emotional pain, sexual sadism may be diagnosed. People who have problems with behavior related to sexual sadism for more than a few months and who have problems in life that are caused by the sexual fantasies and activity, may have this sexual disorder. The causes are not known completely, but there are thought to be both physical and psychological causes of the disorder. Because of the dangers associated with sexual sadism, treatment is important. This is why you can get help from therapists who offer online therapy for this disorder here at GoMentor.com. Understanding the causes and symptoms of sexual sadism is crucial to knowing whether or not treatment is needed, whether it's here at GoMentor.com or somewhere else.
Symptoms and Dangers of Sexual Sadism
Some people never go beyond the fantasizing stage, but others may act out their fantasies on willing or unwilling partners. While fantasies are hard to notice unless they're talked about, when a person begins to act out their sexual fantasies, it may be a sign of a larger problem with sexual sadism. When the symptoms are noticed, getting treatment is recommended before the symptoms start to increase in severity, leading to all sorts of problems. This is one of the main dangers of this sexual disorder. Some people are unable to control their urges and end up needing more and more to fulfill their desires. Eventually this may lead them to torturing or raping an unwilling partner, which has serious consequences. The disorder can also open the door for problems with other mental illnesses as well.
Sexual excitement caused by administering pain - physical or psychological
Reoccurring sexual fantasies involving inflicting pain on others in a sexual setting
Sleep problems
Intense and detailed sexual fantasies about causing humiliation or suffering to others
Problems with relationships
Treatment for Sexual Sadism
Even though the exact causes of this sexual disorder are not known, there are many treatment options available for sexual sadism. As we said, the online therapy here at GoMentor.com may be a good fit for people dealing with this issue. We combine trained therapists who specialize in paraphilias like sexual sadism with the communication abilities of the Internet. The former can provide guidance and practical information that can help with the disorder while the latter offers emotional support that sometimes can make all the difference in any form of treatment. For some, sexual sadism may never become a serious disorder, but if the sexual practices are having a negative effect in a person's life, treatment should happen, even if it isn't the online therapy we offer via our online platform, GoMentor 24/7.