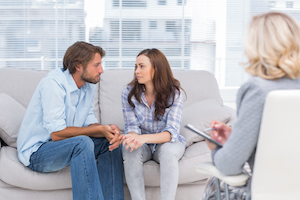 In this era of globalisation, when many companies send members of staff on secondment, it is important that you are well equipped to face the challenges associated with posting abroad. A secondment is a business trip to a single location lasting at least 28 days, during which time you are required to stay overnight at this location.
Leaving home to live and work in another country and another culture is a major life change. You have to get used to a new language and, even more importantly, a new culture with different customs, norms and traditions. Staff who are posted abroad are also frequently required to learn about a different business and management culture.
Secondment and family
However, staff on secondment do not usually travel alone, and so their entire family has to get used to a completely different existence, where a familiar everyday life is replaced by something new and as yet unknown. Accompanying spouses often have to adjust to a new job situation of their own, or they may consider putting their career on hold. At the same time, it is a natural reaction for relocated staff to experience a personal identity crisis during their stay abroad – everything is new and strange, and their familiar environment, as well as family and friends, is very far away. For this reason, staff might require assistance while on secondment, and therapy or coaching can help their family unit to emerge stronger from their time abroad. It may be necessary to help one or more family members overcome a number of crises or psychological reactions, which are only natural and can affect anyone living and working in a strange new culture.
The challenges are great, and there are many questions to be answered before and during a secondment – and not least after you return home. Consequently, it is a good idea to get help with planning your stay abroad as well as advice on how to handle these new challenges and changes. Working with a GoMentor partner who specialises in Secondment, you will be able to identify the expectations, concerns, needs and goals of all your family members in relation to your upcoming secondment.
Typical issues with Secondment
What about my partner's career?
What about the children – how can we best prepare them, and how do we tackle any crises along the way?
What effect will a secondment have on our relationship?
How do we balance our expectations?
How do we ensure that our family is strengthened by the experience of living abroad?
How do we ensure that we maintain a good relationship with our family at home?
How do we deal with cultural differences?