Seasonal Affective Disorder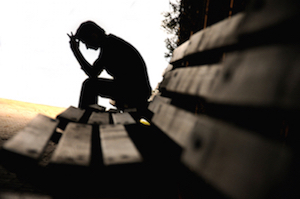 Seasonal affective disorder (SAD) is a mood disorder that causes mild depression. It usually affects people during the fall and winter seasons, hence its name. Symptoms of seasonal affective disorder are similar to those found with other forms of depression - a decrease in energy, increased appetite and weight gain, withdrawal from society and other negative behaviors. If left untreated, it may lead to a major depressive episode, which can further complicate matters. On GoMentor.com you can get help from therapists who know that seasonal affective disorder is a real mental illness that affects many people every year.
Symptoms of Seasonal Affective Disorder
Decreased energy and concentration
Cravings for carbohydrates
Decreased interest in life
Depression - starting in fall or winter
Increased appetite
Weight gain
Increased sleep
Excessive sleepiness during the day
Lack of energy
Slow movements
Withdrawal from society
One of the main risks associated with seasonal affective disorder is that it may lead to other, more serious types of depression when not treated. Other dangers include those that come with other forms of depression and range from being unable to function productively to suicidal thoughts or attempts. Before it gets out of hand, it is important to get proper treatment for seasonal affective disorder.
Treatment for Seasonal Affective Disorder
Psychotherapy and guided counselling by trained therapists is recommended for treatment of seasonal affective disorder before it becomes an even bigger problem. With GoMentor 24/7 you can get online therapy with professionals who know how to deal with all the issues that come with seasonal affective disorder. While it may not seem like a serious problem because the symptoms are generally mild, if not dealt with, they may turn into more major forms of depression. Treatment for seasonal affective disorder is a great way to battle the sadness that attacks you each and every winter.