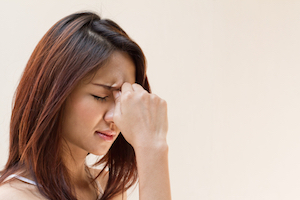 Pain disorder is a common somatoform disorder that affects many different types of people. Symptoms include pain that cannot be diagnosed that lasts for several months. Dangers associated with this disorder include a person becoming unable to function in society, having problems with work, relationships, and various other activities. There are other risks involved as well, but the good news is that the online therapy for pain disorder is available from therapists on GoMentor.com and may be able to help.
Symptoms of Pain Disorder
Usually, the pain is so bad that a person is unable to function in day to day life, even though there is no physical cause of the pain. The psychological nature of this disorder can make it hard to see the symptoms, but in general they center around chronic pain that cannot be diagnosed medically. The exact pain and location of the pain may vary during the course of the disorder, but there will never be an actual physical cause of the pain. If these symptoms appear, pain disorder may be the cause. If it is, there are many serious dangers that come with this somatoform disorder.
Chronic pain that lasts for several months
Pain that limits a person's activities
One of the risks associated with pain disorder is that a person might seek treatment or cures that they don't need because the pain isn't real. Another danger is that a person may become addicted to medication if they try to self-medicate their imagined problems after being told repeatedly by doctors that nothing is wrong. This substance abuse has many complications for the situation as well. These dangers make pain disorder a serious problem.
Treatment for Pain Disorder
While some doctors may say that pain disorder is not a serious concern, we believe in helping treat the psychological problems that cause pain disorder to appear. Using online therapy and counselling, we combine trained therapists with the Internet to help people which we call GoMentor 24/7. This is a powerful way to get help with all that comes with pain disorder, no matter where you are, thanks to the Internet.