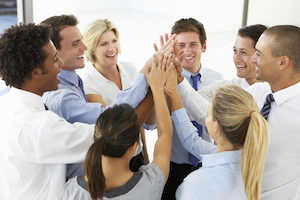 In the business world, people who are able to motivate themselves as well as people around them have a better chance of advancing in their career. Motivation may seem like a simple thing to achieve, but sometimes it is difficult to keep going and be productive. From remembering the big picture to using rewards, there are many different methods that can be used to increase motivation. Here at GoMentor.com, you can find skilled coaches who offer online business coaching that can teach skills to increase motivation. Before showing how these coaches can improve motivational skills, let's take a quick look at some tips for improving motivation.
Tips for Improving Motivational Skills
There are many specific techniques that can be used to increase motivation, but here is a general look at some of the ways to stay motivated:
Motivating Others - An important skill for managers is to be able to motivate other workers. Understanding what causes a person to become motivated - and stay that way - can help with making sure people are the most productive that they can be.
Rewards - Giving out rewards for good work can be a great way to motivate employees to work harder.
Recognition - While money and other financial rewards are nice, some people are motivated by the chance of being recognized for their skills.
Self-motivation - In addition to motivating others, managers and other employees can benefit from being able to motivate themselves.
Goals - Having goals that are being worked toward can be a great way for a person to motivate themselves to work harder.
Strength - When a person is able to identify things that make them stronger, it can really help with motivation.
For those who need a little more help with improving skills, business coaching is a good idea.
Business Coaching: Motivational Skills
Motivational skills are those that enable a person to become motivated and work toward achieving goals, whatever they might be. A business coach can help a person learn tips and techniques that can make it easier to become motivated and stay that way. Being able to get and stay motivated is crucial for having success in the business world. This is why we offer online business coaching for help with increasing and honing motivational skills. Here at GoMentor.com, you can get online coaching with highly trained business coaches that specialize in motivation through GoMentor 24/7. From specific tips and techniques to use for self-motivation to motivating others, there are many different ways that you can get help. Some people are naturally able to stay motivated easily. For everyone else, business coaching can be a way to increase productivity with motivation.
With business coaching you will achieve:
Overcoming lack of motivation
Motivational tips and techniques