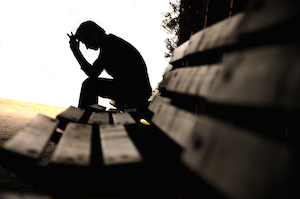 Dealing with the death of a life partner can be an emotional roller coaster for many people, especially if there is children involved. Part of the difficulty lies in the fact that the "other half" that usually helps with situations like a death is not there. Simple tasks can suddenly seem overwhelming. Other physical and mental issues may develop during the funeral or even days or weeks after. Online therapy can help with all the issues that come with losing a spouse.
Signs of dealing with Losing a Spouse
Denial
Disbelief
Confusion
Anger
Humiliation
Shock
Sadness
Yearning
Despair
Guilt
Tips for Dealing with Losing a Spouse
Here are three very basic tips that can help when dealing with losing a spouse:
Prioritize - Making sure needs are met - both physical and emotional - is difficult for some people in even the best circumstances. During the grieving period after losing a spouse, it's important for a person to make sure they remember their needs.
Memorialize - Some people don't like to make a big fuss, but sometimes having a special monument erected can make a big difference. This might even be a tree that's planted in memory of the spouse. Making a memorial in some way can make it easier to move on after the last stage of grief.
Exercise - Even if a person doesn't feel like it, they should try to stay active. Walking is a great, easy way to get this done while still allowing time to think about the loss. The idea is to make sure depression doesn't become a problem.
There are, of course, more specifics for dealing with losing a spouse. For those that need a little more concrete support and direction, online therapy can provide both.
Therapy for Help With Losing a Spouse
Losing a spouse refers to losing a partner in life. No matter the length of the union, this can be a very difficult period for many people. This is why therapy is recommended to help deal with all that comes with losing a spouse. Most people understand that dealing with losing a spouse can be a frightening and emotional draining experience. That's why a lot of people eventually decide to talk to a therapist about their loss. On GoMentor.com you can get online therapy and counselling with therapists that specialize in dealing with grief, and they can help with information, advice and support. Losing a spouse can be one of the most difficult things to deal with in life. What makes it especially difficult is that the person who usually helps is gone. Getting therapy for help via GoMentor 24/7 with losing a spouse does not have to be a hassle.