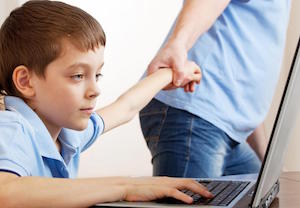 Related to computer addiction, an addiction to the Internet centers around excessive use of the computer and other devices to get online to play video games, chat with people, or just surf randomly through the vast amounts of information available online. The symptoms of Internet addiction include an excessive amount of time being spent online, fatigue (from lack of sleep), and failure in various areas of the real world - like work or relationships. Treatment is similar to that for other behavioral disorders, but at GoMentor.com, you can find therapists who are specially trained to deal with the problems associated with Internet addiction.
Symptoms of Internet Addiction
Here are some of the basic signs of Internet addiction:
Time - An excessive amount of time spent on the Internet every day for long stretches
Money - Spending a lot of money to fuel the Internet addiction
Health - From fatigue resulting from lack of sleep to other serious health problems
For some people, being able to see these clear signs of Internet addiction may be difficult. This is why GoMentor.com has devoted so much to online therapy for Internet addiction.
Treatment for Internet Addiction
Internet addiction can be defined as an excessive amount of time spent on the Internet - visiting websites or even just checking email or playing games - that has a destructive effect on a person's life. Symptoms can appear as problems in other areas of life - especially relationships and careers. While online therapy for Internet addiction may seem ironic to some, at GoMentor.com we understand that the most important thing is that someone gets the help they need. In the case of those addicted to the Internet, being able to get help from trained therapists online may be the first step to recovery. As with most behavioral therapy for addiction, therapy for Internet addiction revolves around setting limits and boundaries. The other good thing we offer at GoMentor.com is the online platform, GoMentor 24/7, so you can get professional help confidential and regardless of time and place.