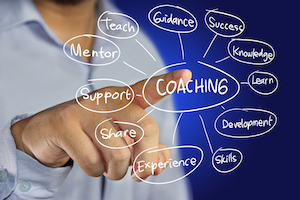 When trying to fill a position at a company or organization, it is important to construct a careful list of skills and abilities that are needed to fulfill the responsibilities of the position. Identifying competencies seems like an easy task, but it can be quite difficult in some circumstances. Also, there are methods that can make the whole process easier and more accurate. Online career coaching can teach the basic and advanced methods of identifying your job competencies.
Tips for Identifying Competencies
This is one basic method many people use to compile a list of competencies. It can vary wildly and there are more specific tips that can be used, but here are the basics.
Observe and Listen - By watching people perform tasks at work, it is easy to compile a list of what they do. This will help with compiling a list of exact skills and abilities that are needed for the position.
Conduct a Questionnaire - Beyond observing employees who are already in the job position, another good idea is to ask direct questions of employees and have them write the answers down. Even when done anonymously, this can provide valuable information.
Compare and Compile - After observing and getting the opinion of those doing the job, the next step is to sit down and compare all the information and compile a master list of competencies that are required for the position.
As you can see, this is a really simple process, but there are many techniques and practical tips that can make it foolproof and even more valuable. This is where we come in.
Career Coaching: Identifying Competencies
The career coaches on GoMentor.com offer assistance with techniques to use for identifying competencies in the workplace. While this task is straightforward, it is a crucial part of a company being able to operate efficiently and effectively. Because of this, our coaches offer online career coaching through GoMentor 24/7 that can assist with identifying core competencies as well as secondary ones. Compiling this list of duties and skills can be made easier. On GoMentor you can get online coaching with skilled professionals who specialize in methods to identify job competencies, and they can pass that knowledge along online. Career coaching is a wise way to make sure a company finds the perfect person to fill a position.
Identifying strengths
Identifying weaknesses
Matching skills with careers