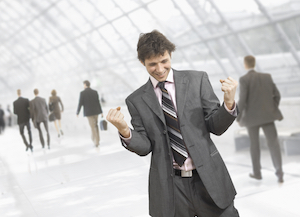 Starting a business can be exciting, stressful, fascinating, troublesome, exhilarating and exhausting all at the same time. This is part of the reason why so many people who attempt to start a business end up failing. The good news is that business coaching can help improve the chances of entrepreneurship success. Here at GoMentor.com, you can find business coaches that offer online business coaching for entrepreneurs. Even with the help of a business coach, creating a business from scratch can be a difficult endeavor. There are some things that should be considered before deciding to pursue entrepreneurship. Most entrepreneurs will tell you that running a business becomes a way of life that requires more than a "normal" job working for someone else.
Issues for Entrepreneurs
These are some of the issues that most entrepreneurs face when first starting their business:
Funding - One of the biggest concerns for the early stages of building a business is funding. The process of raising money can be stressful and take up quite a bit of time.
Business Plan - While chasing financing, having a solid business plan with conservative numbers is important to be taken seriously by other business professionals.
Staffing - Even if there only needs to be one employee hired, there are many issues that must be dealt with. Knowing about these and taking care of them is an important part of running a business.
Finances - Having the ability to take care of the books is another important aspect of running a successful business.
There are, of course, many other specific worries and concerns for anyone wanting to start a business, especially during later stages of growth. Business coaching may help an entrepreneur increase their chances of success by providing advice, encouragement, and support.
Business Coaching: Entrepreneurship
Entrepreneurship refers to a person who starts their own business from the ground up. There are many difficulties that come with this endeavor. A business coach can help an entrepreneur by giving them the tools and knowledge necessary to succeed where so many others fail. Most business coaches know how exciting being an entrepreneur can be, because most of them run their own business themselves. They also know the skills that are needed to be a successful entrepreneur. You can actually get online coaching with these coaches who specialize in issues that are vital to being a successful entrepreneur in the modern business world. From the very beginning stages of a start-up to the later stages that can be just as exciting, there are many points at which an entrepreneur may benefit from seeking out a business coach. By offering business coaching online, the business coaches at GoMentor 24/7 are able to help even the busiest entrepreneurs. Taking time for improvement is important for success.
Benefits of coaching for Entrepreneurship
Raising capital
Taxes
Employment
Stress