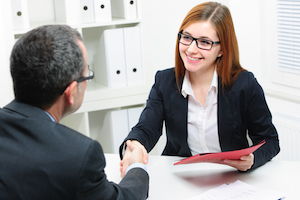 Teenagers entering the workforce for the first time experience slightly different issues than those graduating from college and entering the workforce and those of people who later in life need to get a job for a variety of reasons. No matter the situation surrounding a person entering the workforce, there is help available. Online career coaching can educate a person in what to expect so that the whole process can be smoother. There can be stress and anxiety for many people, but a career coach can help with these issues as well.
Tips for Preparing to Enter the Workforce
Resume - Preparing a CV (Curriculum vitae) can be difficult for those entering the workforce because of their lack of experience. A career coach can show how to make this less of an obstacle.
Research - Hitting the newspapers and Internet is one of the biggest tasks involved with finding a job.
Rinse / Repeat - If at first you don't succeed in finding a job, try, try again. For those with little or no experience, finding a job can be quite a challenge, even with education and other training. Continuing to research new opportunities and building a network is a good way to land the job.
Remember - Once you've found a job and secured work, it's good to remember that it's going to be work. Balancing a job into an otherwise busy life can be challenging. It's important to remember what it was like before the job, but to take the current employment situation seriously.
Career Coaching: Entering the workforce
Entering the workforce does not have to be a difficult process. Online career coaching from the skilled professionals at GoMentor 24/7 can assist with an overall plan for entering the workforce as well as methods to make sure the plan is followed. These coaches can also offer emotional support for dealing with new types of work related issues. From teens to single moms and recent college grads, there are many different types of people who turn to career coaching for help with entering the workforce. A coach can easily help make the process less stressful as well as more successful. Entering the workforce does not have to be a difficult and time consuming process.
Typical reactions when Entering the Workforce:
Stress
Anxiety
Performance issues
Punctuality issues