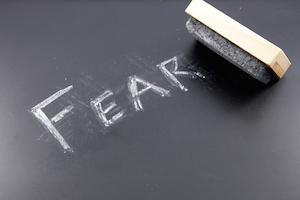 When concern for the visit at the dentist develops into a fear, it is called a dental phobia. Dental phobia is a popular term for being nervous or afraid to go to the dentist. But dental phobia is actually a bad name because it is not the dentist, we fear, but the instruments or treatment. If the anxiety grows and become extensive the person fails to appear at regular dental visits, or will not go to the dentist at all.
Symptoms of Dental Phobia
The symptoms of dental fear vary from person to person. The fear has often something to do with your way of thinking. By following some simple advises you can help to prevent the anxiety from taking over, and instead feel better about going to the dentist. By gaining control over your mind, you can reduce your body's reactions, and the fear will not feel as extensive. You can also prevent the anxiety by gaining control over your body's reactions first and then the mind afterwards. Positive emotions, wellbeing, joy of music or good news can also prevent the fear.
Rapid heartbeat
Stomachache
Worrying
10 advices for the patient
First you must acknowledge your fear. It is not embarrassing to be afraid. There are many who feel the same way as you.
Choose a dentist who you have sympathy for, and who knows how to treat people with fear of dental treatment. Tell why you are afraid, and what you are afraid of. If the dentist does not understand your problems, choose another dentist.
Prepare yourself for the visit at the dentist by practicing relaxation exercises, which you also must do during the treatment. See whether music can help you during your treatment or not. It can be special music for relaxation or just your own music, which you can get recorded on a CD player or an MP3 player and take it with you.
Always get a good night's sleep before the treatment. Choose to schedule your treatment in the morning and turn up 5-10 minutes before your treatment.
Get regular and frequent consultations with your dentist. Preferably every three months, then you will get into a good rhythm. Do not cancel your treatment.
Write a list of demands to the dentist. Make an agreement about what the treatment should include how it will progress, how urgent it is and how much it should cost.
Make sure you have breaks during the treatment. Tell your dentist if you are / will be afraid and if it hurts. For example if you have sweaty hands, ask for a napkin and have them dried.
If it hurts, ask for a local anesthetic or nitrous oxide. It may also be necessary to take sedative medication before the treatment.
For some people it may be helpful to follow the treatment. You can ask the dentist to give you a hand mirror if you want to see what's being done.
Always ask if there is something in the treatment, you do not understand or something you want to know more about. If you have mouth full of instruments, raise your hand.
Get help with Dental Phobia
Treatment and prevention of fear of dental treatment is based on an intimate interaction between patient and dentist. To help you overcoming your fear of dental treatment, you have to want the help and your dentist should be able to give it to you the help needed. You and your dentist should have the same basic mindset in order to solve the problem. The following advice in this article is based on a similar mindset between you and the dentist. You can also get help from a psychologist or psychotherapist through GoMentor 24/7 who generally deal with anxiety.