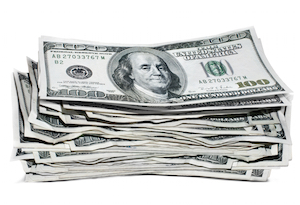 Whether you want to achieve financial freedom or just stop living from paycheck to paycheck, juggling bills that are always past due, debt management can be a powerful process that can help. Online life coaching here at GoMentor.com can assist a person in learning how to better manage debt. There are many things that people can do on their own to pay down debts, but having assistance makes the whole process easier. For those thinking about debt management - for any reason - here are some basic tips to help with getting control of debt. After reading these, you can learn more about how we can help with life coaching for debt management.
Basic Tips for Debt Management
Most people may have a general idea of how much debt they have, but collecting it all together and writing it down to come up with a concrete and definite figure makes it more real. This may be why some people avoid doing this. Once the number is known - no matter the size - a plan of action should be put together. There are many actions that can be taken to help reduce the cost of monthly payments, but this can take time and in some cases more money. Some people may be able to come up with a plan of attack to bring down their debt without assistance, but there is nothing wrong with getting helpful advice from a life coach.
Online Life Coaching for Debt Management
Debt - whether the exact numbers are known or unknown - can be an embarrassing issue for many people. This is one of the reasons we offer online life coaching for help with debt management. By interacting online with the coaches through GoMentor 24/7, people who are in debt can get the advice, information, and support needed to deal with debt once and for all. There is nothing like the feeling of having no debt. Being debt free is a dream of many people. Online life coaching can give the assistance needed to make it a reality. Learning debt management isn't difficult, but having someone to help every step of the way makes it even easier.
Why Debt Management is beneficial
Debt management is a collection of methods and practices that can help a person reduce and eventually eliminate their debt without resorting to bankruptcy. Life coaching can therefore be a valuable resource for dealing with debt in a smart manner and is beneficial for you because of the following reasons:
Paying off debt
Living debt free
School loans
Credit card debt
Debt consolidation