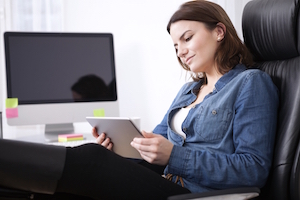 Even if your staff members seem happy with their jobs at the moment, they might be nurturing a secret desire for a new career or new challenges. For this reason, it is important that the dialogue between managers and staff – both in their day-to-day work and in annual appraisals – gives each employee an insight into their strengths and weaknesses, and that it helps staff to clarify their own job aspirations. It is also important that managers and employees agree on whether their existing partnership may be developed further in a mutually beneficial way.
What is a Career Advisor?
A GoMentor partner specialising in Careers Advice can ensure that managers have access to the right skills to better handle the ongoing dialogue with staff regarding development opportunities within the company. At the same time, employees will receive external mentoring and coaching, which will contribute to a more targeted and efficient careers dialogue with the management and the company as a whole. Sometimes a new job is the best option for launching a new career, yet making changes to a current job may also be the way forward. Just sign up to GoMentor 24/7 today and get your personal and professional career advisor.
Reasons for getting Careers Advice
The company is guaranteed a perfect match between the career aspirations of both employer and employee
Managers will have access to the necessary careers advice skills
Employees receive mentoring and coaching
Employees' skills are identified
Clear and precise career objectives are set out
Any need for a career change is clarified