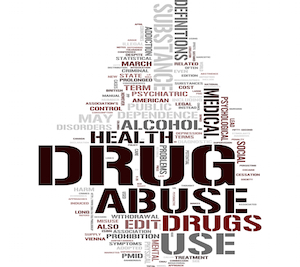 For those who get treatment for amphetamine addiction and take the necessary step of stopping use of the drug, amphetamine withdrawal can be a harrowing experience. The symptoms that occur when attempting to stop amphetamine use can be difficult to overcome. On GoMentor.com, you can get online counseling and therapy with trained therapists who know all about amphetamine withdrawal and what you will be going through. They can help you get through the tough parts of amphetamine withdrawal. As well, the online therapy on GoMentor.com includes support from others who are facing similar circumstances. This can be very helpful and make you feel like you're not alone and powerless.
Symptoms of Amphetamine Withdrawal
These are some of the common things people facing withdrawal from amphetamines will face:
Agitation - Being easily agitated and upset
Anxiety - Nervous, anxiousness
Fatigue - As the body comes down from the effects of the drug, fatigue may set in
Excessive sleeping - Along with the fatigue will come long periods of sleep as the body attempts to repaid some of the damage done by no sleep when taking amphetamines
Increased appetite - To offset the loss of hunger while taking the drug
Short temper - Extreme irritability
Psychosis - Various forms of psychosis, including paranoia, hallucinations, depression and suicidal thoughts, may come about as a result of quitting amphetamines
These are all serious issues that should be considered, but when you look at the long term effects of abuse of amphetamines, you will see that it is something that needs to be addressed. At GoMentor.com, we have solutions for treatment of amphetamine addiction.
Treatment for Amphetamine Withdrawal
Treatment for amphetamine withdrawal usually includes behavioral therapy and counseling as part of long term recovery from amphetamine addiction and abuse. On GoMentor.com you can search and find trained therapists to help you get through all the problems associated with withdrawal from amphetamine use. Treatment is not easy by any means, but the support and guidance available on GoMentor.com can really make a difference in your ability to combat an addiction to amphetamines and get your life back.