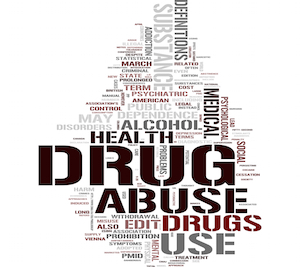 People who use amphetamines excessively, even when use has a negative effect on their life, could be said to be abusing amphetamines. The symptoms of amphetamine abuse are rapid weight loss, sleeping problems, mood swings, and an excess of energy and restlessness. For those seeking treatment for amphetamine abuse, there are several withdrawal symptoms as well, including hallucinations of bugs crawling all over the skin. It is possible to overcome amphetamine withdrawal and regain control of your life. Many have taken the road before you. Some have failed, but with the online therapy through GoMentor.com, you will have a good chance of breaking the cycle of addiction.
Symptoms of Amphetamine Abuse
Here are some of the things that may point to amphetamine abuse:
Extreme weight loss and a lack of appetite
Nervous, excited energy for long periods of time
Problems with staying awake for days at a time
Constant trouble with law enforcement
Paranoia and other psychotic feelings
Hallucinations
The symptoms of an addiction to amphetamines may differ slightly from person to person, but if you know the major symptoms, it is easy to tell if someone is abusing amphetamines. It is at this point at we may be able to help with online therapy for amphetamine abuse right here at GoMentor.com.
Treatment for Amphetamine Abuse
Amphetamine abuse is the excessive use of amphetamines even when continued use causes disruptions in everyday life. While there is a physical dependence to amphetamines, there is also a psychological side. If you notice any of the signs or symptoms of amphetamine abuse, it is time to take action. With behavioral modification therapy and counseling from trained therapists who specialize in treat amphetamine abuse you can start down the road of recovery from amphetamine addiction. The amphetamine withdrawal symptoms you may face are going to be a tough challenge, but with the help of the therapists and psychologists you can find on GoMentor.com, you can get the support and guidance you need to get your life back on track and headed in the right direction. Amphetamine addiction does not have to be something you face alone. Treatment for amphetamine abuse is possible.