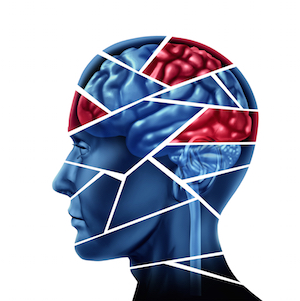 This type of dementia is caused by blood vessels in the brain deteriorating and is the second most common type of dementia. Common symptoms include memory problems, getting lost or wandering off frequently, and a list of abnormal behavior. The onset of the symptoms will vary in degree depending on the person and the vascular problems, but in general they tend to get worse once they start. Treatment for vascular dementia is still recommended, however, especially the online therapy should be considered.
Symptoms of Vascular Dementia
There are many physical and psychological signs that may appear with vascular dementia. Physical symptoms include dizziness, memory problems, and a loss of bladder and bowel control. Some of the behavioral symptoms include slurred speech, wandering off and getting lost, crying or laughing inappropriately and other abnormal behavior. Symptoms may appear gradually over time for some, while others will be affected more quickly. Once symptoms do start to appear, it is usually progressive, with more and more appearing as the vascular - blood vessel - problems become worse.
Memory problems
Dizziness
Trouble concentrating
Loss of bladder control
Loss of bowel control
Slurred speech
Frequently getting lost
Wandering off
Dangers of Vascular Dementia
Along with the many physical health problems that come with vascular deterioration in the body, there are many risks of brain damage becoming worse. Depending on how quickly the symptoms appear, there are various dangers you should think about. For example, disorientation and wandering off can lead to a person getting lost or getting hurt. Memory problems also carry risks, causing people to forget to take needed medication or worse. Because of these dangers that come with vascular dementia, it is important to seek proper treatment before things get out of control.
Treatment for Vascular Dementia
Because of the seriousness of the symptoms of vascular dementia as well as the other risks that come with it, treatment is really necessary. Online therapy here with GoMentor 24/7 combines trained therapists who specialize in dementia with counselling that can offer the emotional support needed to face vascular dementia. Even getting help and ideas to deal with the physical symptoms of this type of dementia can be really helpful.