Unspecified Mood Disorder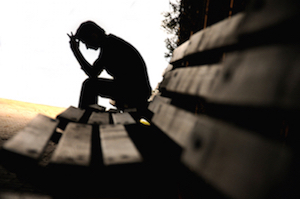 Unspecified mood disorder is one in which the symptoms may fall under two or more of the other types of mood disorders. While the exact causes aren't known, this mood disorder is thought to be connected to a chemical imbalance in the brain. The unspecified nature of this type of mood disorder is one of the things that makes it so difficult to deal with. Here on GoMentor.com, we understand the frightening nature of unspecified mood disorder and have listed therapists who can help with treatment.
Symptoms of Unspecified Mood Disorder
The symptoms of unspecified mood disorders are going to mirror the symptoms of the known types, but these are some of the more common signs that may appear:
Sleep problems
Hopelessness
Low self-esteem
Bad eating habits
Fatigue
As mentioned, the actual symptoms exhibited may vary because of the unspecified nature of this mood disorder.
Dangers of Unspecified Mood Disorder
One of the biggest dangers of unspecified mood disorder lies in the fact there is not a way to classify it under one of the other major types of mood disorders. Because of this, some specific symptoms may not be expected. Other risks include those usually associated with both depression and mania - including suicide or death. Unspecified mood disorder can be a difficult mental illness to deal with, which is one of the reasons treatment for this mood disorder is so important.
Treatment for Unspecified Mood Disorder
Psychotherapy has been shown to be a great way to help deal with unspecified mood disorder. Here on GoMentor.com, you can get modern online therapy and counselling through our online platform, GoMentor 24/7, that can help with this mental illness. You can get online help from professionals who specialize in all types of mood disorders, even ones that are unspecified. Facing unspecified mood disorder alone can be a frightening experience, but there is help available. With counselling and therapy, the effects of unspecified mood disorder can be minimized.