Time Management
Written by GoMentor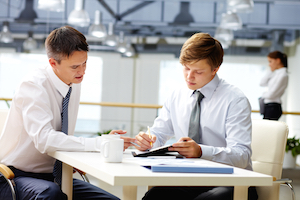 Being productive with time is an important part of getting ahead in the business world. Even those with low ambition can benefit from coaching to help with time management. The benefits of using time more wisely are huge and can add up to real dollar amounts. Beyond being more productive, people who manage their time better usually have more time to be able to enjoy life with leisure activities. Here at GoMentor.com, you can get online business coaching that can help with time management.
Tips for Time Management
Here are two tips that can help with time management:
Identify - The first step to better time management is to identify where all time is spent. Once this is done, it should be simple to group that time into two groups - one that has little return and another where time spent means a big return. If even a little extra time is spent on the former, it can take away from revenue or other positive events for a business.
Diversify - After a list is compiled, it is time to make decisions about what is truly important and where time is best spent. This will vary from person to person depending on their exact role in a company, but taking out tasks that have little return and adding ones that do have a big return, it can have very dramatic effects on a company's bottom line.
A person could spent a lot of time reading basic tips like this, but without putting them to use there's no real point. This is where a business coach can help.
Business Coaching: Time Management
Here at GoMentor.com, not only do the listed business coaches have practical tips for managing time better, they can also offer the experience, wisdom and support needed to help a person make a positive change in their life. While some people may be able to learn to better manage their time on their own, there is nothing wrong with getting assistance from a business coach. In fact, it can be a very smart way to get ahead in business. When a person has more time to work on important tasks, the results can be quite astounding. On GoMentor you can get online coaching through GoMentor 24/7 with skilled business coaches who want to help workers of all types learn to better manage their time. Time management allows a person to more carefully schedule their time in order to achieve more. A business coach can teach a person how to better use time management to be successful in the modern world.
Benefits of Time Management
Scheduling
Time management tools