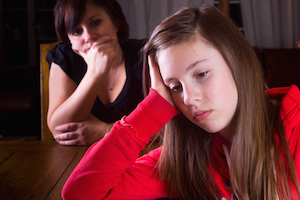 Growing up in the modern world can be a frightening, exciting, and dangerous experience. Teens today will face many challenges as they grow toward adulthood. While some have been around since teenagers have been around, others are more modern in nature - worrying about future education or career counseling for example. The issues may not seem like a big deal to some parents, but for teenagers they are very important issues that affect them in numerous different ways. Because we know teens can be difficult to reason with, we offer online therapy here at GoMentor.com that may interest them.
Types of Teenage Issues
While there are many different issues that modern teenagers will face growing up in the modern world, these are some of the more common ones that may cause problems if they are not handled correctly:
Bullying - This struggle for power during childhood can have lasting negative emotional effects.
Peer Pressure - Some children get into trouble because they are unable to resist being talked into bad behavior by their peers.
Self Harming - When children secretly harm themselves to elicit an emotional response to deal with the pressures of being a teenager.
Puberty - Becoming an adult can be an exciting process, but it can also lead to awkwardness or an inability to control hormones as the body changes.
The Opposite Sex - Learning to develop healthy personal relationships is an issue that most teenagers say they don't need or want help with, but this is an area where therapy and counseling can help avoid dangers - like an unplanned pregnancy.
School Deadlines and Exams - The pressures of staying ahead in the academic world can be enough stress to cause problems for some children.
Future Study or Career Direction - Sometimes, children and teens just need a little friendly guidance on which direction they should go in life.
Signs of Teenage Issues
Intense feelings of guilt, grief, or even relief
The desire to help and feeling ill-equipped to do so
An overwhelming desire to remove yourself from the friendship
Feeling isolated or misunderstood
Therapy and Counseling for Teenage Issues
Most teenagers are loathe to admit they need help, but if you can get your teen to try online therapy here at GoMentor.com, you may be surprised at how much it appeals to them. At GoMentor you can get online therapy through GoMentor 24/7 with trained therapists who specialize in a wide range of issues that face teenagers in the modern world. Furthermore, the therapists are also able to talk to teens in their own language. This modern method of dealing with teenage issues may make a difference in whether or not a teen develops problems later in life.