Spirituality
Written by GoMentor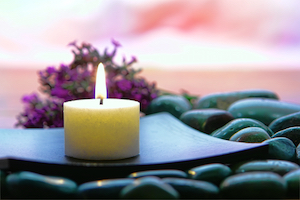 While work and getting ahead in life is important, at some point many people begin to desire a little more out of life. It's at this point that spirituality life coaching may come in useful. Spirituality life coaching can enable a person to tap into their heart and soul rather than always relying on their practical and logical side. This can mean different things for different people, but a life coach can help a person reach into the "inner world" and experience the totality of life. Here at GoMentor.com, you can get help from trained professionals who specialize in spirituality. Learning to introduce spirituality into daily life and examining the inner self can allow a person to move forward in other areas of life. There are many specific areas of spirituality that may be investigated and explored, but life coaching is also about teaching a process of discovery that can be used for a lifetime.
Types of Spirituality Life Coaching
These are some of the possible directions that spirituality life coaching may take a person:
Counseling for Metaphysical Issues
Balancing of Metaphysical Energy
Neuro-Linguistic Psychology (NLP)
Emotional Cleansing
Meditation Techniques
Please note that all of these specifically may not be available here at GoMentor.com, but our affiliated coaches may be able to point curious individuals in the proper direction. Life coaching for spirituality is more about teaching methods to listen to the other side of the world instead of being logical and predictable all the time.
Benefits of Spirituality Life Coaching
Many people, who are successful in life, achieving wealth, fame or power, are still left feeling empty at the end of the day. No amount of items or purchases alleviates the feeling of emptiness. Life coaching can show a person that sometimes the best things in life truly are free. By examining the spiritual side of life, a person can break free from behavior patterns that are holding them back from being truly happy in life.
Learning to listen to the inner voice
Learning to listen to the heart
Exploration of individuality
Online Life Coaching for Spirituality
Learning about spirituality is important for many people who have experienced success in other areas of life but still feel unfulfilled. This empty feeling can lead to substance abuse for some. With proper life coaching on spirituality, some people may save many years of their life by confronting their spiritual side instead of trying to numb or enhance it with alcohol or other drugs. With GoMentor 24/7, we understand the importance of having balance in life. Our affiliated coaches can help coaching on various aspects of spirituality. While the specifics of the journey may vary from person to person, our online life coaching can make sure a person has all the tools and information they need to get in touch with their soul on a personal basis.