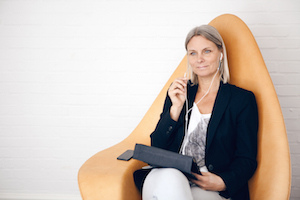 What is a psychotherapist?
A psychotherapist is a professional who helps people deal with crises, anxiety, depression, divorce, sexual issues and relationship problems. The therapist is focused on restoring the client's joy in life and on recreating a daily balance. This is possible through many kinds of psychotherapy methods depending on the individual therapist. The title as "psychotherapist" is generally unprotected and can be used by almost anyone regardless of education. Therefore, it can vary widely which background and experience the individual therapist has.
How does psychotherapy work?
Psychotherapy is a scientifically based psychological treatment which consists of regular sessions varying in duration. There are several types of methods that can be used during therapy such as body therapy, family therapy, gestalt therapy, experience-oriented therapy, Jungian analysis, dream analysis, sign therapy, hypnosis, phobia training, cohabitation therapy (sex therapy), music therapy and transaction analysis. Many psychotherapists often use more than one method.
How can psychotherapy help you?
Psychotherapy can help people in different ways due to the the issue the individual is struggling with and what they are looking for. Psychotherapy provides you with someone who you can openly talk and discuss your feelings, emotions and issues in complete trust and confidence without the feeling of being judged. This enables an individual to focus on themselves and their feelings about a specific issue and discuss ways on how to process those emotions and to resolve them, all whilst having the full support of the psychotherapist.
At GoMentor.com we have verified and screened psychotherapists who can help you with any psychological issues that you are struggling with.