Personal Coaching
Written by GoMentor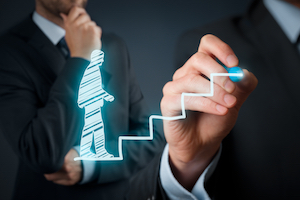 Working one on one with a coach can enable a person to dramatically increase their chances of success in life. Many people use a personal coach as a sounding board for ideas. Here at GoMentor.com, you can find talented coaches that offer online personal coaching. Before showing how this can help, here is some more information about this type of coaching that is slightly different than counseling or other types of business or life coaching.
What can Personal Coaching help with?
These are a few of the common areas most people receive help with:
Careers - This is one of the more common reasons people begin personal coaching. A personal coach can offer a slightly different approach than a business or career coach.

Relationships - Behind careers and work related issues, many people seek personal coaching to help with relationship issues.

Hobbies and Art - Sometimes people choose to get help from a neutral part - a personal coach - for help with their passions in life which may not revolve around work.

Health - A personal coach may even be able to help with health issues, giving a person the tools needed to make weight goals and stick to them.
How is Personal Coaching beneficial?
These are a couple of the ways that personal coaching can help:
Setting Goals - While most people are able to set goals on their own, having a person to help with accountability of achieving goals can be extremely helpful.

Forming Strategy - While goal setting is good, if there are no overall strategies for life in place, it can be difficult if not impossible to get ahead in life.

Relationship Help - If you're struggling with relationship problems or related issues such as sexual problems, a personal coach can help you get back on track or alternatively help you and your partner finding the spark again.

Personal Improvement - Are you feeling stuck in life? Or do you feel that you are not exploring all of your potentials? Get a personal coach who can help you improve yourself.

Identifying strengths and weaknesses - While personal improvement is beneficial, you must know your strengths and weaknesses to find out who you are and what you are capable of doing and developing.
Online Personal Coaching at GoMentor.com
As you can see, there are many ways that personal coaching can help in a person's life. Here at GoMentor.com, you can get online coaching sessions with coaches that specialize in personal coaching who can assist you in many different ways. There are a wide range of issues that may require assistance in a person's life but typically personal coaches are willing and able to help with all of them. From setting goals - and accomplishing them - to advice on relationships or work matters, a personal coach can offer the extra help needed to really be successful in life. Online personal coaching here at GoMentor.com is a convenient way to get ahead in life.