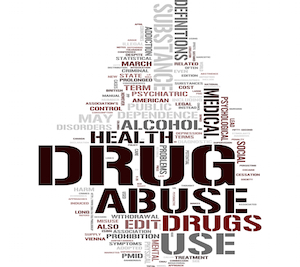 For those who have problems with the abuse of opioids, there is hope for help. Opioid abuse occurs when people continue to use these type of drugs despite the negative effects they have on their life and the life of people around them. Symptoms of opioid abuse include cravings for opioids, build up of tolerance, and other emotional and physical problems. Treatment for the abuse of opioids is entirely possible. We know it can be difficult it not impossible to break a cycle of opioid abuse on your own.
Signs of Opioid Abuse
These are some of the major symptoms of opioid abuse:
People who are abusing opioids usually build up a tolerance, needing more and more drugs to get the same effects
In addition to a build up of tolerance, a constant craving - physical and psychological in nature - is another sign
Various social problems - work, relationships, trouble with the law - and financial problems are often seen in people who have problems with opioid abuse
Other signs of opioid abuse exist, but those are some of the major warning signs that may appear. Hopefully you see them before the other dangers of opioid abuse read their ugly heads.
Dangers of Opioid Abuse
In addition to health problems that may arise because of opioid abuse, there are other social aspects of the problem as well. People who are addicted to opioids usually have a hard time being a functioning member of society. The longer a person abuses opioids, the greater chance that there is going to be something major that happens in their life - in a negative way. Even short term opioid abuse has its dangers, including becoming addicted and suffering from opioid withdrawal symptoms.
Treatment for Opioid Abuse
We know it can be tough to face a problem like opioid abuse on your own. This is why we have gathered trained therapists who know the ins and outs of opioid abuse who can help you start down the road of recovery. Online therapy is a good way to get some help with battling an addiction to opioids. Our self-help forum can also be used to help you get through the difficult stages of breaking a cycle of opioid abuse. The difficulty will depend somewhat on the type of opioid drug that is being abused, but coming off of any opioid can be quite a traumatic experience for which you want to get some help.