Media Training
Written by GoMentor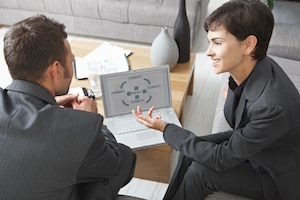 In the modern world, it is sometimes difficult for managers and executives to keep up with quickly advancing technologies. Even regular workers may need to occasionally improve their skills in various areas related to the media. The coaches on GoMentor can help all types of people with online business coaching. They specialize in helping people improve their media skills with training. Before convincing you that online coaching is the right choice for media training, here is a quick look at some of the specific ways in which we may be able to help.
Types of Media Training
Here are some basics about the types of media training available:
Multimedia Presentations - Learning to operate a laptop, projector and PowerPoint is a basic skill, but it is one that many business people lack, which could be holding them back.
Internet Coaching - From email to searching for information, managers and other executives who improve their Internet skills are going to be more productive and useful.
Media Buys - The world of advertising to get a message out has come a long way over the years. Today there are more options than ever to get a message out to consumers. Knowing which types of media are most effective for what audiences can help a person get ahead in their career.
Software Skills - A person who takes the time to learn Photoshop, Microsoft Word, or one of many other pieces of business software will find themselves more valuable to the company. Being in demand for your skills is a good thing.
There are many others ways that media training can be helpful. To learn more, it's a good idea to look into business coaching to see how it may be able to help.
Business Coaching: Media Training
Media training refers to instruction in using various forms of media for different purposes. For some, it may be making media buys (advertising) while for others it may be learning about new media options for businesses. In any case, business coaching can help a person brush up on their media skills. Most business coaches understand that it's difficult to keep up with all the latest technology advances in the modern world. This is why they offer online business coaching for people who want media training. From help with the Internet to getting better with particular software programs in use at a company, there are many reasons to consider a business coach for help with media training. On GoMentor you can get online coaching with business coaches that specialize in training people to better understand and utilize various forms of media through our online platform, GoMentor 24/7. Those who want to stay current in the modern business world need to make sure they understand and use all the latest media technologies.
Benefits of Media Training
Speaking to the media
Public relations
Media buys
What media is the most important
Media versus the message