Management Coaching
Written by GoMentor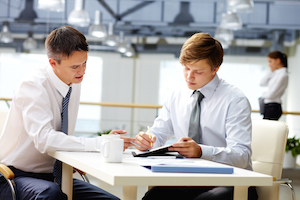 Learning to delegate tasks and responsibilities in order to more efficiently concentrate on big picture matters important to a business is a vital skill for modern managers. Communication is another important skills for managers to have. Time management and being able to motivate employees are also crucial for business success. Online business coaching here at GoMentor.com can help a person improve in all these areas. Being able to coach managers at a company can be really beneficial and lead to advancement and other opportunities. While you can get online coaching - here on GoMentor - from highly skilled business and executive coaches that specialize in helping with management coaching, there are some basic tips that may be useful.
Tips for Management Coaching
Be realistic – Learning to be realistic with expectation for managers is crucial for successful management coaching. This doesn't mean that goals should be set too low, but knowing limits and pressing up against them can go a long way in motivating and coaching managers.
Be Knowledgeable – There is nothing worse than someone trying to teach people who know more than the teacher. This is frustrating for everyone involved, which is why it's important to have the knowledge needed to successfully coach managers.
Guide but Don't Lead – While there are some situations that being a powerful and strong leader is important, when it comes to management coaching it is a good idea to guide managers in the right direction then let them learn the lesson and make it their own.
Empower the Students – Along with the last tip, it's important to empower the managers so that they can pass on the enthusiasm and tips to their workers. This cycle down effect is one of the reasons management coaching is so helpful for many companies, even in a recession.
Business Coaching: Management Coaching
Here at GoMentor.com, you can get confidential online coaching with coaches who offer online business coaching that can help with the process of coaching management. There are many specific things that can be done to help with management coaching efforts, and the coaches at GoMentor 24/7 can pass on that information. Management coaching is a type of counseling that centers around helping a person become a better manager. The specifics that are taught may differ for people because of different strengths and weaknesses they may possess, but a business coach can help a manager become a better leader. They can also provide the encouragement and support that's needed to be a successful management coach. Being able to motivate others and coach them to greatness is a valuable skill to have in the business world. We offer our business coaching online so that we can help even more people.
Why Management Coaching is beneficial
Delegation
Types of management
Disciplining workers
Rewarding workers
Listening but leading