Major Depressive Disorder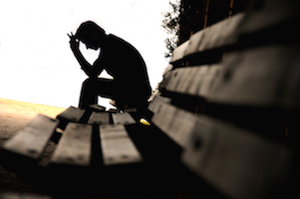 Major depressive disorder - depression that leaves a person unable to perform day to day tasks - is a problem that affects many people. Unfortunately, many people may not know the symptoms of this mental disorder and as a result, they don't reach out to get help. Some signs of major depressive disorder are depression for long periods of time - more than two weeks - as well as an intensity of the depression that makes it impossible for people to function productively in society. There are other serious dangers to major depressive disorder as well. It is important to understand the risks of major depressive disorder and know how to get help.
Symptoms of Major Depressive Disorder
These are some of the more common signs that appear in people who have major depressive disorder:
Sadness for long periods
Inability to function productively
Lethargy
There may be other symptoms brought on by other mental illnesses, but those are the major ones to be concerned about when it comes to major depressive disorder. Besides the inability to function normally in life, there are other risks associated with major depressive order if it is not treated. Suicide is something that some people who suffer from this mental illness end up thinking about. Before thoughts of suicide occur - or after they start - it is important to get treatment. If nothing is done about major depressive disorder, it can quickly spiral out of control. It does not have to be like this.
Treatment for Major Depressive Disorder
On GoMentor.com you can get help from trained therapists that are highly skilled at providing online therapy through our online platform, GoMentor 24/7. Online therapy is relatively new, but the therapy and counselling that are provided can help you deal with major depressive disorder.