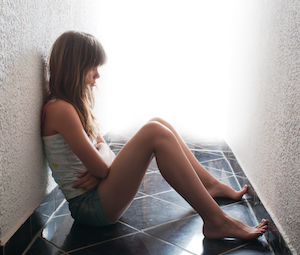 When a person's faith in their ability to get something done and to do it well falters, it can have serious effects on many different areas of their life. Low self-confidence can hold a person back from achieving their true potential in life. For many this may lead to unhappiness or a host of other problems. Life coaching can show a person how to overcome low self-confidence and truly become the best they can be. It can have a positive impact on a person's confidence in their ability to achieve and succeed in the world. Here at GoMentor.com we offer life coaching online, which may help those who don't have a lot of time to meet with a life coach in person. Life coaching can be the missing link that helps a person learn how to feel more confident in their abilities. While early development may play a role in low self-confidence being a problem in adulthood, the more important thing to concentrate on is getting help. Nothing can be done about the past, but the future can be planned to avoid problems associated with low self-confidence.
Signs of Low Self-Confidence
Low self-esteem
Public speaking issues
Dating issues
Interpersonal problems
Trouble with Low Self-Confidence
From not being able to ask for a raise - even when one is deserved - to not being able to work up the courage to ask someone out on a date, low self-confidence can have many negative effects on a person's life. Beyond work and social settings, problems with self-confidence can also affect a person's emotional well being. Typically people who have problems with low self-confidence also experience similar problems caused by the lack of confidence. For example, low self-confidence can lead to a hatred of criticism and an avoidance of trying new things. This cycle can be difficult to break. This is why online life coaching may be the answer.
Online Life Coaching for Low Self-Confidence
Here at GoMentor.com, you can get online coaching with highly skilled coaches who specialize in dealing with low self-confidence. We offer life coaching online to make it easy and convenient getting the assistance needed. Overcoming low self-confidence takes quite a bit of work - and time - but with the right life coach, the whole process can be made a little easier. A low self-confidence can make it hard for people to enjoy life, even if they are successful. Learning the right methods to use to get past low self-confidence is easy, flexible and confidential with the life coaching here at GoMentor 24/7.