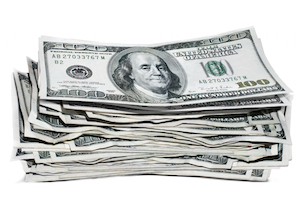 Financial freedom is a powerful phrase heavily connected to the dreams of many people. While some dream about achieving financial freedom sometime in their life, there are others who actually do something about it. Financial freedom refers to being able to comfortably take care of needs and wants without having to worry about money. For some financial freedom may just mean getting out of debt and being able to make an honest living while for others it may mean achieving financial success to enjoy the finer things in life. Online life coaching here at GoMentor.com can provide the advice, training, and support needed to finally achieve financial freedom. Some people may require more work than others, but when there's a plan of action and a life coach helping, there is hope for a better financial future. Getting rid of debt is only part of the picture. On the other side is the acquisition of new wealth. A life coach can actually help with both of these tasks, making financial freedom more and more of a reality.
Why financial freedom is beneficial:
Not worrying about bills
Not living paycheck to paycheck
Getting out of debt
Less stress about money
Basic Tips to Attain Financial Freedom
As you can see, these are two very simple ways to achieve financial freedom, but they are also very powerful:
Manage Debt - Learning to manage debt carefully and eliminate it at all times is an important step toward financial freedom. This can be a complicated and messy task for many people depending on the debt, but a life coach may be able to assist with techniques to make the debt easier to manage.
Make Sound Investments - Making good investments is another way to continue on the road of financial freedom. While eliminating debt should be in any sound financial plan, acquiring new wealth - for even further investments - is what leads to financial freedom.
For those who want a little more assistance, a life coach is a beneficial option.
Online Life Coaching for Financial Freedom
Here at GoMentor.com, we understand that the modern world is hectic and time is precious. This is why we offer online life coaching with our online platform, GoMentor 24/7. We still offer the same great help as other life coaches, but our the coaches at GoMentor are available when they are needed. Combining the Internet with life coaching is a wonderful way to achieve financial freedom - one step at a time. While everyone would like a quick road to riches, this isn't possible for everyone. A life coach can help, however, with setting up a strong foundation for financial freedom.