Dementia Due to HIV Disease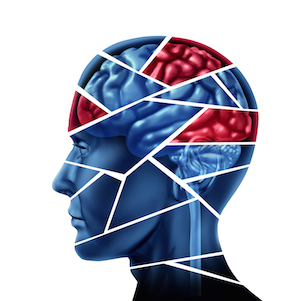 When it comes to dementia, when it is due to HIV disease, the symptoms can come on quickly, leaving a person unable to take care of themselves without constant supervision. Signs of this type of dementia include reduced productivity, disorientation, apathy, clumsiness, as well as other physical and psychological problems. Because of the serious symptoms and the other dangers that come with dementia due to HIV disease, getting proper treatment should be a priority.
Symptoms of Dementia Due to HIV Disease
The exact symptoms of dementia due to HIV disease will vary according to the stage of the illness, but they are similar to other forms of dementia. Confusion and memory problems are very common. There is also a decrease in libido and a reduction of productivity. When the symptoms begin to appear, it is vital that proper treatment be given. If not, there are serious risks associated with dementia due to HIV disease.
Reduced productivity
Decrease in libido
Confusion
Forgetfulness
Trouble learning new things
Problems with speech
Apathy
Clumsiness
Dangers of Dementia Due to HIV Disease
If treatment is not sought for dementia due to HIV disease, the risks increase dramatically. For some, it may be that dementia causes other mental problems, like depression or substance abuse. Adding these can really complicate matters considerably. Other physical dangers include the chance of someone hurting themselves or wandering off and getting lost due to confusion or forgetting where they live. Learning to deal with the symptoms of dementia is important to avoid the negative side effects of this disease as much as possible.
Treatment for Dementia Due to HIV Disease
Dealing with HIV disease can be troubling for people, but when you add dementia to the mix, it becomes even more frightening. This is why you can find trained therapists who offer complete online therapy and counselling for dementia due to HIV disease with GoMentor 24/7. With online therapy and counselling, those who suffer from this type of dementia and the people in their life can all get the support and guidance needed to make the problem easier to deal with.