Dementia Due to Alzheimer's Disease
Written by GoMentor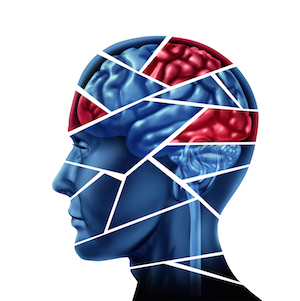 Dementia due to Alzheimer's disease is a serious problem that can have many consequences. Symptoms of this type of dementia include problems with memory, mood swings, as well as other emotional and physical problems. This dementia is caused by a deterioration of brain cells because of Alzheimer's disease. While there may be no permanent cure for this type of dementia, there are many treatment options available. For example, online therapy from the specialist therapists on GoMentor.com can help with the symptoms of this type of dementia as well as increasing the odds of avoiding the dangers that come with it.
Symptoms of Dementia Due to Alzheimer's Disease
The symptoms of dementia that is caused by Alzheimer's disease are similar to those of other types of dementia, but in general they center around problems with mood swings, personality changes, and memory problems. The difficulty in recognizing them sometimes is because of other complications brought on by Alzheimer's disease. Once the symptoms of dementia begin to appear, it is important to start treatment so that the dangers associated with this type of dementia can be minimized.
Short term memory loss
Problems performing familiar tasks
Language troubles
Disorientation of time and place
Poor judgment
Mood swings
Personality changes
The primary risks that come with this type of dementia are those that center around a person harming themselves when not supervised. Without proper treatment, the chance of something serious happening because of the dementia increase. This is why getting treatment for dementia due to Alzheimer's disease is important.
Treatment for Dementia Due to Alzheimer's Disease
While there is no cure for Alzheimer's disease, treatment for this type of dementia should center around therapy, counselling, and practical information about how to deal with the symptoms as they appear. Online therapy here at GoMentor.com can also help the families of those suffering from Alzheimer's disease. With GoMentor 24/7 by highly skilled therapists who specialize in treating dementia of all types, treatment and emotional support is available to help you and minimize the risks that come with the symptoms.