Conflict Resolution Skills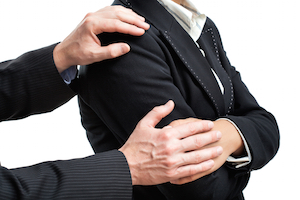 There are many different types of conflict that may arise in the business world. A person who has the skills to efficiently and quickly resolve conflict can quickly find themselves an invaluable part of the team at a company. In some cases, it may be necessary as a part of management training to learn to better deal with conflicts. In both of these cases, online business coaching here at GoMentor.com may be the solution. Conflict resolution skills are important to have for those who want to get ahead at a company. Before explaining how you can get help at GoMentor.com, here are some basic conflict resolution skills.
Basic Conflict Resolution Skills
There are many details of resolving conflicts, but these are some of the basics that can help resolving conflicts in the workplace:
Resolution - Finding common ground is a vital part of making sure a conflict is resolved completely.
Listening - This is one of the powerful tools for resolving a wide range of conflicts. Being able to listen to both sides of a situation is important.
Clear Communication - Being able to clearly and effectively communicate during a conflict can help lead to a quicker resolution, no matter who is involved.
Have an Exit Strategy - In some cases there may be no resolution of the conflict. In these cases, it's crucial to know when to call it quits and walk away.
For those who need a little more practical guidance with examples and clear instructions, business coaching may provide the answers.
Business Coaching: Conflict Resolution Skills
Here at GoMentor.com, our coaches know the importance of being able to resolve conflicts in the workplace. You can get online coaching with coaches that are knowledgeable in what it takes to successfully resolve conflicts, no matter what form they may take in the workplace. By offering our business coaching online, we hope to make it easier for more people to be able to get help with learning the skills necessary to resolve conflicts. While some people in the business world may be naturally gifted with the ability to mediate conflict, others need a little help with practical techniques to achieve a good resolution. Even those skilled with conflict resolution can sometimes benefit from honing their skills with the help of a trained business coach. Here at GoMentor.com, we care about the long range goals of the people we help as well as making sure they have the skills necessary to operate in the business world. Conflict resolution skills are those that enable a person to successfully resolve a conflict. They include a variety of verbal and nonverbal communication skills, but they are something that can be improved with business coaching. Sign up to GoMentor 24/7 today and we will match you with the right coach.
Benefits of Conflict Resolution Skills
Learning to listen
Being the mediator
Talking clearly