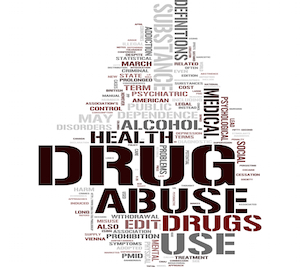 Many who fall prey to the lure of cocaine intoxication find themselves quickly abusing the drug as it takes control of their life. The signs and symptoms of cocaine abuse are easy to spot - financial problems, weight loss, trouble with authorities and reckless behavior, relationships problems, and serious health problems. The positive news is that treatment for cocaine abuse is possible. On GoMentor.com you can find therapists offering guided online therapy that can help you overcome your addiction to cocaine. If any of the symptoms below sound familiar, it may be time for you to check into getting some help with treatment.
Symptoms of Cocaine Abuse
These are some of the symptoms of short and long term cocaine abuse:
Financial problems due to spending all money on the drug, needing more and more to get the same high
Trouble with authorities and the law
Anti-social and reckless behavior
Health problems with the nose, mouth, lungs or heart
Weight loss
For many, it just takes one or two encounters with cocaine to become hooked and begin to abuse it. This is just one of the dangers that comes with using cocaine. There are other serious implications of cocaine use as well.
Dangers of Cocaine Abuse
Looking at some of the symptoms those who abuse cocaine are going to face are some of the dangers, but there are also consequences for long term cocaine addiction and abuse. There is usually a steady decline when people continually abuse cocaine for long periods of time. The financial, emotional, and physical all tend to catch up with anyone who is addicted to cocaine. Sooner or later, the dangers lead down a single path - toward death. Before something this extreme can happen to you, it is a wise move to consider treatment for your cocaine abuse before it goes too far. Even if you think you've gone too far already, at GoMentor.com we can help you however long you have been addicted.
Treatment for Cocaine Abuse
Cocaine abuse is the continued misuse of the drug despite health and social problems. There will be different approaches taken for people who have been addicted for a long time compared to those who have only just started down the tough road of cocaine abuse, but similarities exist as well. Overall, psychotherapy with trained therapists is one of the best ways to get through cocaine withdrawal and start to recover from cocaine abuse. Online therapy, whether it's psychotherapy or Cognitive Behavioural Therapy, will most often provide you with the help you need. You do not need to face treatment for cocaine abuse alone. With proper treatment, you can overcome your addiction to cocaine and start to live a more normal life once again. Things may never be quite the same, but there is hope with treatment.