Career Strategy and Goals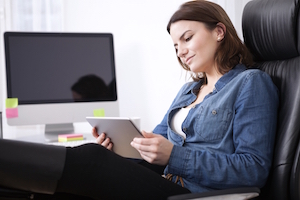 When it comes to having a career strategy and goals, many people don't have the time or knowledge needed to come up with either. Most of the time, those are the people who aren't moving ahead at work. While this may be fine for some, others like to advance - for a number of reasons. From more money to more power to the simple sense of accomplishment at advancing in a career, there are many reasons a person may want to come up with a career strategy and goals. Here at GoMentor.com, you can get online career coaching from our professional business coaches to help you achieve your career goals more easily.
The Overall Strategy
The first step to advancing in a career is to come up with an overall strategy or plan for advancement. This is very important because a plan for advancement is going to be different if someone wants to be the CFO as opposed to the CEO of a company. For others, the career plan may be to work for a corporation for a specific period of time then branch off on their own. In any of these cases, it is vital for a person to know what they want to achieve. Only when this overall career strategy is figured out can any real plan for advancement be put together.
The Specific Goals
After coming up with an overall career strategy, the next step is to put into place concrete steps or goals that can be completed while working toward a larger goal. Here are some of the common goals people strive to reach:
Higher Wages - Making more money is something many people want to achieve. Career coaching can help a person make a better paycheck a reality.
Better Title - Along with a bigger paycheck, another goal of many people is to advance in the company when it comes to responsibilities and having a title.
More Power - While the title is nice, having power at a company and earning the respect of peers and superiors is another worthy goal.
Different people may have other reasons for wanting to come up with a career strategy and goals, but those are some of the basics. A life coach can help with other goals as well.
Career Coaching: Career Strategy and Goals
The career coaches on GoMentor offer online career coaching through GoMentor 24/7 because they know how difficult it can be to get ahead in the modern world. These coaches are available to give comfort, support, and practical advice that can be used to move a career forward quickly. Having an overall career strategy allows a person to come up with smaller goals that are not only achievable, but also connect together to allow a person to accomplish more in their career.
Reasons for setting a Career Strategy and Goals:
Looking at the big picture
Putting the pieces together as goals
Motivation
Burnout