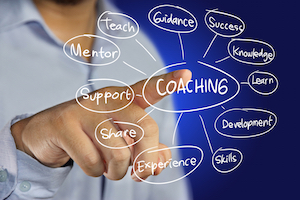 Getting ahead in the modern world can be extremely difficult for both men and women. This is why some people turn to career coaching for a little extra help. While it's entirely possible to be successful without career coaching, there are many ways that this form of life coaching can boost a career into overdrive. Even those that aren't interested in racing up the corporate ladder can get assistance from career coaching. From help with interviews - before, during, and after - to writing a great resume, a career coach can make finding and landing the dream job easy.
Types of Career Coaching Available
When it comes to getting a great career and achieving success at work, there are some areas that are really useful to get assistance with:
Career Coaching Online at GoMentor.com
Most business coaches know how difficult it can be to land a job in the modern world. They also understand the difficulties in getting ahead once a career is decided on. This is why they offer online career coaching. On GoMentor you can get online coaching with coaches that specialize in various aspects of finding a career and getting ahead. They can provide useful advice and practical tips through GoMentor 24/7 that can make finding and keeping a job easier. And for those who want to get ahead and climb the corporate ladder, career coaches can also help. While it's possible to find a job without a career coach, having a coach can make the whole process a little bit simpler as well as helping construct a long term career strategy.