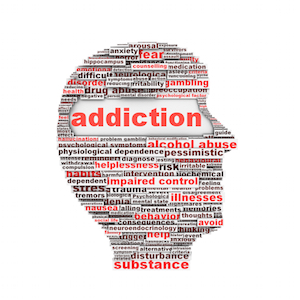 Cannabis - or marijuana - is sometimes considered a "soft" drug, but that does not mean you can't become addicted to it. There is some disagreements about whether it is a purely physical or psychological addiction, long term cannabis use can be addictive. Symptoms of cannabis addiction include inability to stop taking the drug, the build up of a tolerance, and various problems in other areas of life. The dangers of long term cannabis abuse are real, which is why treatment is so important. We understand this and have made sure that you can find help for with your addiction to marijuana. First, here is some more information on marijuana addiction.
Symptoms of Cannabis Addiction
These are some of the common signs of cannabis addiction:
Inability to stop smoking cannabis
The build up of a tolerance to the effects of marijuana
Problems with finances, relationships, and your career
Panic attacks
Psychosis - Paranoia and depression
Red, itchy eyes
Apathy
Problems in the real world
Even if none of these appear, there may be other subtle signs that are hard to pick up. It is worth it to find out, however, because there are dangers that come with an addiction to cannabis.
Dangers of Cannabis Addiction
As you can see, the symptoms that you may be addicted to cannabis are not that pretty. These are the dangers you face when you give in to your desire for cannabis intoxication. The long term effects of cannabis use include more serious psychological problems. Paranoia and depression are just two of the mental disorders you may face if you become addicted to cannabis. There is hope, however, if you think you may be addicted.
Treatment for Cannabis Addiction
Cannabis addiction is the need or desire to use cannabis. Signs of addiction may include the build-up of a tolerance to marijuana and a psychological dependence on the substance. Some say it is not a physical addiction, which is why psychological approaches to treatment of cannabis addiction are so successful. On GoMentor.com, we know that addictions to cannabis are serious and need to be treated by trained therapists who specialize in treating cannabis addiction. Psychotherapy can be very successful when combined with online therapy that will help you understand and treat your addiction to cannabis. Recovery for cannabis abuse is not an easy process, but with the right help, it is possible for you to get control of your life back. The therapists on GoMentor.com utilizes cutting edge online therapy through GoMentor 24/7 to help guide you through recovery from marijuana addiction. The first step must be taken by you.