Business Psychology Services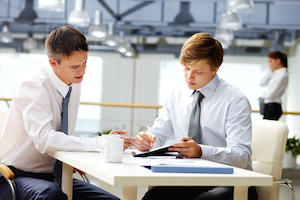 With the complexities of modern working life, companies have to meet an ever increasing number of demands. These demands in turn create a definite need for preventive strategies and clear HR policies.
Our GoMentor partners specialising in Business Psychology Services offer advice and constructive feedback to managers who are tasked with developing their organisations to help them achieve the best possible results. GoMentor partners in Business Psychology offer various types of Business Psychology Services and consultancy. A company might find itself in a situation where business conditions and a shift in organisational or collaborative practice create new challenges and changes within the company.
Experience shows that with the help of Business Psychology consultants, companies are able to improve coherence in their organisation and strengthen relationships between staff and management. By focusing on trust, fairness and cooperation on core tasks, companies can improve their levels of job satisfaction, the quality of work, productivity and innovative abilities.
Why Business Psychology Services are beneficial
The company's managers have a stronger basis for management
The organisation achieves greater clarity pertaining to managers and to the roles, tasks and responsibilities of staff
The company improves its opportunities for growth and well-being
The company benefits from greater commitment and motivation
The risk of conflict is reduced
Sign up to GoMentor 24/7 today and get professional online coaching for business psychology services with a skilled GoMentor partner.