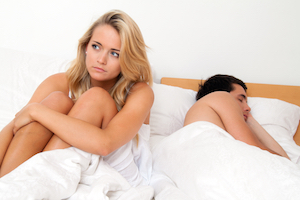 While betrayal is a common theme with infidelity, there are other ways that trust may be broken in a relationship. These other types of betrayal can be just as damaging if the relationship problems aren't taken seriously. Here at GoMentor.com, we have online relationship counseling that can help couples - or individuals - deal with all the emotional trauma that comes with betrayal. Learning to trust a partner after being betrayed is a very difficult task. Not everybody will be successful in saving their relationship, but counseling can help improve the chances that betrayal doesn't ruin a relationship that may be good in other ways if looked at a little differently.
Causes of Betrayal
Why humans do what they sometimes do is still one of the great human mysteries, but more and more is being learned about betrayal and how it affects relationships. Today, with proper relationship counseling and coaching, betrayal of trust does not have to mean the end of an otherwise healthy relationship. While the dynamics of the relationship may never be the same, dealing with the issues that caused the betrayal may be a way for a couple to mend, heal, and move on. While the exact reasons that cause people to betray others may not be known exactly, there are quite a few things that can be done to help save a relationship that is suffering from this problem.
Typical signs of a partner who is betraying the other:
Depression
Guilt
Avoidance
Lies
Getting Help for Dealing with Betrayal
Betrayal is the breaking of trust in a relationship. The exact type of betrayal may differ from couple to couple, but the resulting lack of trust is an issue that relationships affected by betrayal have to face. Here at GoMentor.com, trained therapists can help both the betrayer and the person betrayed. Even if there is no chance of saving the relationship after the trust is broken, relationship counseling and therapy can help an individual deal with all the issues that come with betrayal. Both the person who betrayed and lost the love of their life and the person who was betrayed and had to move on can receive assistance. Some couples may never be able to mend the fences after such a traumatic experience, there are some who learn to work past the hurt and rebuild trust slowly over time. The therapists on GoMentor.com can give guidance whether a person wants to move on in a new direction or try to fix their relationship.