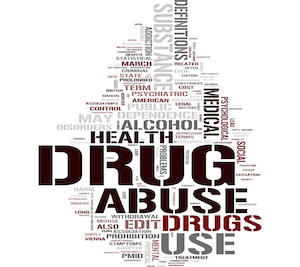 Related to alcohol addiction, the phrase alcohol abuse refers to the misuse of alcohol that has serious detrimental effects on a person's life, including problems with relationships, work, and even health. These symptoms of alcohol abuse may signal a need for treatment of alcohol addiction. Recovery from alcohol abuse is something that is ongoing, and at GoMentor.com we realize that, which is why you can find world class therapists who are there when you need them most.
Recognizing the problem and admitting you have a drinking problem is the first step that needs to be taken. Read through some of these symptoms of alcohol abuse. If any sound similar, you may be interested in what you can find on GoMentor.com when it comes to therapy for alcohol abuse.
Signs of an Alcoholic
Because alcohol abuse stems from an addiction to alcohol, the signs and symptoms are somewhat similar and may include:
Health problems
Neglecting responsibilities
Problems with the law
Drinking to relax
Building up a tolerance to alcohol
Drinking when alone
If these symptoms sound familiar to you or someone you know, alcohol abuse may be a bigger problem than you thought. If you think you can quit on your own any time you want, it may be time to get some help with treatment for alcohol abuse.
Symptoms of Alcohol Abuse
The physical, psychological and social symptoms of an alcohol abuse are:
Building up a tolerance level to alcohol, needing more and more to get the same good feelings
Experiencing blackouts after drinking binges
Suffering from withdrawal symptoms
Behavior that is anti-social and destructive
Problems in other areas of life - like relationships and careers
Treatment for Alcohol Abuse
Alcohol abuse is the consumption of large quantities of alcohol even when doing so interferes with mental and physical health as well as having a negative effect on relationships. The symptoms of alcohol abuse include health issues, problems with authorities, and emotional problems as well. Treating alcohol abuse is a long term process that should follow well known methods for helping with alcohol addiction. On GoMentor.com, online therapy with trained therapists who specialize in alcohol abuse is a great way to get help without having to give up the rest of your life. Admitting you have a problem is the first step - sometimes the most difficult part of recovery from alcohol abuse. If you can get that far, however, GoMentor.com can help you get the treatment you need. Online therapy can help you start the process of recovery from alcohol abuse so that you can get your life back.