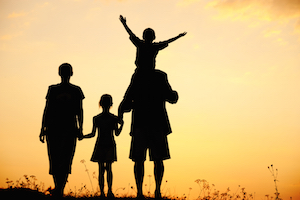 The process of adoption is a lifelong commitment to raising a child that brings with it many issues. While many parents handle the process wonderfully on their own, there is nothing wrong with asking for help. Coaching and therapy can provide the extra assistance that's sometimes needed during any stage of the adoption process. From the first thoughts of wanting to adopt and dealing with the emotions that come with that to the actual adoption process, there are many stages that parents may benefit from receiving some help. Here at GoMentor.com, you can find professionals who offer help and guidance at every step of the adoption process.
Therapy and Coaching Before the Adoption
The decision to adopt children is not one that should be taken lightly. There are many distinct issues that a couple will face before the adoption actually occurs. Even if quite a bit of thought has been put into whether or not to adopt a child, couples can gain quite a bit of knowledge with coaching by trained therapists who specialize in parenting issues like adoption. Thinking about adopting can be an exciting and frightening experience, even for people who have been through the process before. This is why talking to people who understand the process is so important.
Getting Help During the Adoption
During the actual adoption process, there are a complex series of steps that need to be taken. Talking to a therapist about emotions and feelings as well as getting coaching to help get through all the paperwork is extremely helpful for many parents. Parents that receive coaching may have a better chance at getting through the adoption process quicker. By learning what to expect after adoption and preparing, parents can separate themselves from the rest of the people trying to adopt. Online coaching and therapy here at GoMentor.com is recommended for busy parents with a tight schedule.
Challenges during the Adoption:
Questions
Anger
Guilt
Running away
Fighting
Coaching and Therapy for Adoptive Parents
Even after the adoption is completed, there are many issues that may arise, like children asking about their "real" parents or asking questions. At times like these, it can be beneficial for parents to have a therapist or coach to talk to about all the emotions that come with questions from children about their adoption. Also, some parents may find that despite their best efforts they have trouble bonding with their adopted child as they grow older. Online therapy and online coaching for parents can help with tips for dealing with attachment and bonding or any other problems that may exist.