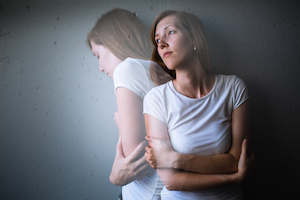 When a woman has an abortion or otherwise needs to terminate a pregnancy, it can be quite an emotional experience to deal with. From making the decision in the first place to dealing with the feelings that are likely to follow the procedure, there are many issues for women to deal with. This is one of the reasons we provide online therapy here at GoMentor.com. There are many physical aspects of an abortion, but there are many emotional ones as well. Dealing with all the aspects of an abortion is important is a woman wants to avoid other complications months or even years after the abortion.
Signs of dealing with Abortion or Birth Termination
Guilt
Denial
Confusion
Lack of mental alertness
Disbelief
Difficulties sleeping
Eating too much or too little
Tips for dealing with Abortion or Birth Termination
Plant - Whether it is a rose bush or a tree, planting something in memory of the situation can be a good way to learn to move on after an abortion. This is a simple task, but as the plant or tree grows, it gives a sense of the passage of time while invoking a positive memory of the loss.
Help Others - Sometimes a great way to help deal with emotions and avoid depression is to get out into the world and help others. Sponsoring a child in a developing country or even just mentoring one may help make the abortion easier to deal with.
Write it Down - Even if you're not a writer, taking the time to write feelings down in a special journal can help a woman make discoveries that help her deal with the abortion. When emotions come on strong, it is easy to take out the notebook and get them down to release them.
Ask for Help - One of the most important things a woman can do is ask for help from a therapist. While some women may feel awkward talking about their feelings, therapy can offer many ways to deal with all the feelings associated with an abortion or terminated pregnancy, no matter the specifics.
For women who like to have a little more details and a concrete plan, therapy for dealing with the grief that comes with an abortion is recommended.
Therapy for Abortion or Termination
An abortion or termination of pregnancy can bring with it many feelings and emotions that are difficult for some women to deal with. Therapy can help a woman deal with an abortion or terminated pregnancy. The online therapy you can get from the professionals on GoMentor.com can offer practical tips and techniques for dealing with the emotions connected to an abortion. On GoMentor you can get help from highly skilled therapists that specialize in issues of grief, including those that come with a termination of a pregnancy for any reason. Abortion can be a particularly sensitive topic for many women, but talking about feelings and emotions is a good way to make sure they don't come back at a later date and cause emotional and mental problems. Sign up to GoMentor 24/7 today and get confidential online help.