Get help with stress through online counselling
Overload - Chronic stress - Work/life balance - Work stress - Family stress - Burnout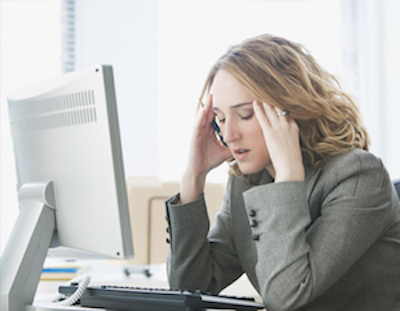 Stress is a condition where the body and mind are overloaded because you have exceeded your own resources - either over a long period of time or in relation to an acute incident.
It is an emotional overload that may be caused by both physical and mental obstacles in life, such as pressure from work, death, illness, traumas, noise exposure, and bullying.
The condition of stress may be shown in many different ways depending on which context you are experiencing it in. Here is a selection of the physical and mental symptoms that may indicate you are struggling with stress:
Inner turmoil
Palpitations or chest pain
Headache/Stomachache
Sleep problems
Anxiety
Social isolation
Irritation and tiredness
Memory and difficulty in concentrating
Do you want to learn more about the reasons for your stress and how to manage it in a healthy way, GoMentor 24/7 may be a good opportunity for you. With this, you can write to a capable and experienced mentor within stress management focusing on only you and your stress.
Other users have received help with these issues among others:
Getting back to work after being ill
Scared of not being able to take care of your child due to stress
Sleep problems in relation to stress