Get help with motivation and goal-setting through online counselling
Limit setting - Identifying competencies - Financial freedom - Goal-setting - Motivation - Health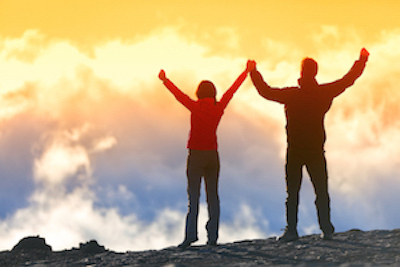 Motivation and goal-setting defines the way you develop and improve yourself through life. For some people it is about getting promoted at work, while for others it is about having a happy and healthy family. By setting goals and reaching them with perseverance you will continuously gain more successful experiences which is a part of your personal development.
Follow these points on how to set the right goals and achieve more success in your life:
Set goals and reach them
Be focused and persistent
Have fun!
These simple points can help you work on how you can improve yourself, even if it is at work, in a relationship or your mindset. If you want to achieve a major change in your life, you can set milestones which can help you getting success achieving your main goal.
In goal-setting it is important that you use your competencies and potential in the best possible way to achieve success in life. This requires that you know yourself well by identifying your strengths and weaknesses, and understanding how you can use them in different situations.
Many have difficulties in knowing how to plan their own success in life. With a GoMentor 24/7 subscription you can write to a coach, therapist or psychologist who can help you with professional counselling and support in your personal development to achieve more joy and surplus in the everyday life. Our coaches have helped users with challenges such as:
Doesn't feel that I exploit my full potential at work
Having trouble completing whenever I start something
I often see the negative in things