Get help with anxiety through online counselling
Panic anxiety - Nervousness/Anxiousness - Obsessive Compulsive Disorder (OCD) - Post-traumatic Stress Disorder (PTSD) - Exam anxiety - Social anxiety - Other phobias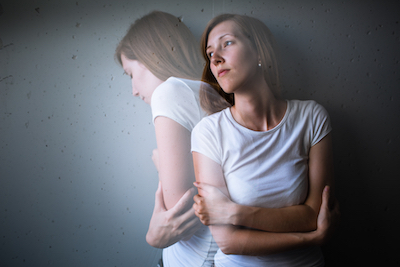 Anxiety is an uncomfortable feeling of worry, nervousness, or unease about something with an uncertain outcome. This can lead to isolation, depression and make you keep yourself from doing or saying the things you really long for.
Anxiety is a normal human emotion - and you are not mentally ill because you are experiencing the symptoms of anxiety.
There are many variants of anxiety and the symptoms may vary. You will probably experience both physical and mental symptoms to some extent.
The physical symptoms can be palpitations, shortness of breath and difficulty concentrating - and the mental symptoms are often negative thoughts, mood swings and emotional reactions such as having a short temper or wanting to cry for no reason.
You will experience the same consequence whether it is exam anxiety, PTSD or generalised anxiety you are struggling with. You feel wrong, cut off from others and experience that you cannot live your life like you really want to and to achieve the things you are dreaming about.
Are you struggling with anxiety or anxiety-like symptoms and feel that everything seems hopeless, the solution may be to write to one of our mentors who are specialised within anxiety.
Here is a selection of what other users have received help with regarding anxiety:
Help with getting out of home
Scared that something bad will happen to your family
Stress-related anxiety