Get help with your education through online counselling
Choices of study - Educational tiredness - Lack of motivation - Performance anxiety - Exam anxiety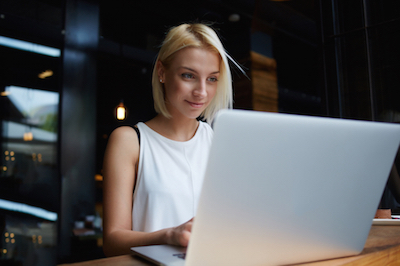 It is not unusual to experience difficulties making decisions about your education and career when you think about how many opportunities you have. With so many options, it can be overwhelming and you may feel suddenly there are some inner dialogues starting to interfere and tell you what you can and cannot do - and what you must, may and should do.
Starting a new education and the study life itself can be challenging for many. To start a new chapter in your life, to meet new people, a new everyday life with new demands can both be exciting and motivating - but you may also find that concerns arise about the future or problems with getting the everyday life to hang together.
Maybe you have found your dream career path to study in but are experiencing a decline in motivation or tiredness. Maybe you want to get help with something specific concerning your education such as structuring your exam reading, performance anxiety, exam anxiety or even the social aspect.
GoMentor 24/7 is a flexible solution that will suit you perfectly as a student. You can write with a counsellor whenever you want to. Either if it is at home, in school, before your exam eller something else.
Regardless of whatever educational issues you might have, you can get help from one of our psychologists, psychotherapists or coaches at GoMentor. They have helped others with issues such as:
Doubt about whether it is the right education, I have chosen
Lack of motivation and scared of the exams
Feeling wrong and not good enough when I work in groups