Strengthen your relationship through online counselling
Infidelity - Jealousy - Stagnancy - Power struggles - Communication problems - Divorce - Break-up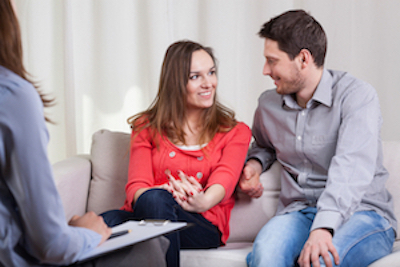 It can be difficult to seek help for relationship problems, especially if you are unsure of what you really feel and what you want in your relationship.
Perhaps you may have experienced infidelity - either you have been unfaithful yourself or experienced this betrayal from your partner. It can also be the feeling of stagnancy or a repetition of inexpedient patterns, jealousy, uncontrollably angry outbursts or endless power struggles and communication problems that have made you consider getting help.
Many also find that their self-esteem decreases when they experience problems in their relationship. The feeling of inadequacy or no longer being attractive in the eyes of your partner can remove all the pleasure in a relationship.
If you are unsure about yourself or your relationship and need help turning around your thoughts with a professional, GoMentor 24/7 can be the solution for you.
By writing to a psychologist, psychotherapist or coach through GoMentor who is specialised within relationships, others have received help with these issues among others:
Dealing with anger outbursts on my wife
Forgive old infidelity
Clarification of whether I want to continue the relationship