Depression test
Written by GoMentor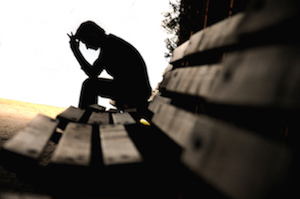 Test yourself: Do you have a depression?
Do you feel particularly depressed? Perhaps you feel that everything is unmanageable and can't see any hope ahead. Being depressed doesn't necessarily mean that you have a depression - often you see the difference when symptoms like hopelessness, loneliness, self-harm or suicidal thoughts take place and if it lasts for a long period of time, such as winter depression, postpartum depression, depression after stress or in relation to anxiety.
Read more about depression and how to get help if you're struggling with postpartum depression or other forms of depression. Our counsellors are ready to help you get your life back on track.