Psychotherapist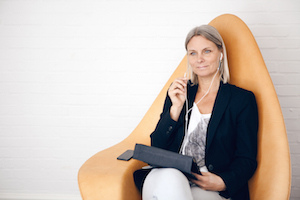 What is a psychotherapist?
A psychotherapist is a professional who helps people get through crises, anxiety, depression, divorcement, sexual issues and relationship problems. The therapist is focused on restoring the client's joy in life and on recreating a daily balance. This is possible through many kinds of psychotherapy methods depending on the individual therapist. The title as "psychotherapist" is generally unprotected and can be used by almost anyone regardless of education. Therefore it can vary widely which background and experience the individual therapist has.
How does psychotherapy work?
Psychotherapy is a scientifically based psychological treatment which consists of regular sessions with varying duration. For use in the therapy there has been developed several methods as body therapy, family therapy, gestalt therapy, experience-oriented therapy, jungian analysis, dream analysis, sign therapy, hypnosis, phobia training, cohabitation therapy (sex therapy), music therapy and transaction analysis. Many psychotherapists often use more than one method.