Psychologist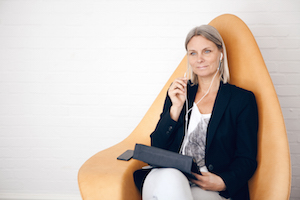 Everyone will benefit from getting psychological help and therapy during their life. There are several types of psychologists but most of them are mainly working with ailing people who suffers with anxiety, depression or another kind of mental disorder. Psychologists have many different backgrounds each with its own specialty and focus area, eg. clinical psychologists, business psychologists, neuropsychologists and educator psychologists. No matter what you need psychological help with there is always a suitable psychologist for you.
What is a psychologist?
A psychologist is a professional who studies and evaluates behaviour and mental processes. It is a protected title and can only be used by those who have the right education and practical experience that is required. This varies depending on the country and its internal system.
The following are examples of different types of psychologists:
A clinical psychologist is typically working with ailing people in a therapeutic room. The focus is mainly therapy in relation to depression, anxiety, obsessive disorder, low self esteem, grief, sorrow and life crises. The therapy can also concern difficult, mental disorders as personality disorder or schizophrenia. The therapeutic space is used for personal development too where the client isn't in crisis but needs help and tools to evolve. Many clinical psychologists also offers supervision to professional groups and coaching.
A business psychologist works with organisational development, leadership, coaching and employee satisfaction.
A neuropsychologist is focused on the interaction between psychology and physiology and unravels eg. physical and mental consequenses caused by an acquired brain damage.
An educator psychologist explores children and young people and offers counselling and treatment to parents, teachers and pedagogues - eg. play therapy for children.
If you're covered by an insurance company or any health plan, you must make sure you're in hold of the correct information about your coverage and seek confirmation before you sign up to GoMentor 24/7. This varies depending on the individual country.