Losing a Child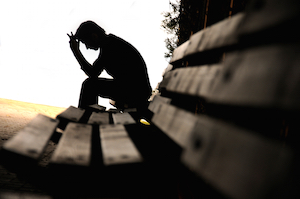 Losing a son or daughter can be one of the most terrifying and difficult situations a parent can face. From first learning about the death to dealing with the sadness from the loss that can last for months or even years, there are many stages of grief that most parents will go through. While some are able to manage on their own, even the most emotionally balanced adults may have trouble with losing a child. This is why we offer online therapy here at GoMentor.com that can help with all the emotions and difficulties that come with losing a child. When a child is missing but a body hasn't been found, there can be even more stress and confusion. Before showing how the professionals listed on GoMentor.com can help parents deal with losing a child, here are some basic tips. While it is a very painful experience, there is help available.
Signs of dealing with Losing a Child
Denial
Disbelief
Confusion
Anger
Humiliation
Shock
Sadness
Yearning
Despair
Sleep trouble
Guilt
Tips for dealing with Losing a Child
Other Children - If there are other children, it is important for parents not to neglect them while grieving for the child that was lost. This can be a delicate balancing act, which is why many seek the help of therapy to deal with all the issues.
Stay Healthy - Staying healthy - which means eating and sleeping even if it's difficult to do so - is one of the best ways to make sure the body is in the best condition to deal with all the emotional problems that come with the loss of a child.
Mourning Period - Making sure to go through all the stages of grief is a good way to make sure no serious mental problems develop because of the loss. The amount of time it takes to go through this process will vary from parent to parent, but a therapist can help no matter how long it takes.
Therapy for Dealing With Losing a Child
When a parent loses a child, there are many emotional and physical symptoms that may appear. Therapy can help a parent deal with the multitude of issues that come with losing a child. As mentioned, here at GoMentor.com you can find professionals who offer online therapy that can help parents deal with losing a child. On GoMentor.com you can book online sessions with highly skilled therapists who specialize in matters of grief and loss and have techniques and other information that can help make the whole process a little bit easier. Losing a child is one of the most horrible experiences a parent has to face, which is why therapy is recommended. Sometimes having a person to talk to about the loss makes it less difficult to deal with. The therapy offered online by the therapists on GoMentor can give the guidance and support needed to get through the loss of a child. While the memory of the deceased will never fade completely, there are methods that can help make moving on easier.